Over the years I have visited many places that have a special connection with Star Wars, Indiana Jones and/or Lucasfilm.
Below is a compilation of some of these places. More will be added later!
Modesto: Birthplace of The Maker
The holy place. Modesto. Birthplace of George Lucas.
Modesto has honored George Lucas with George Lucas Plaza. A spot that's named after him and has a large bronze statue that refers to his movie
American Graffiti
. He grew up here and the streets of Modesto inspired him for this movie. I can surely say that when I walked these streets it really felt like the movie. A great moment for sure.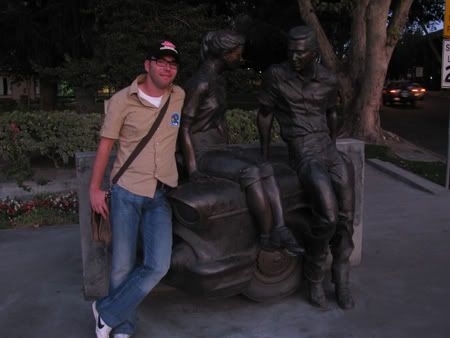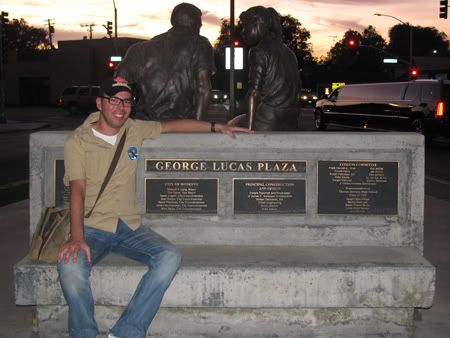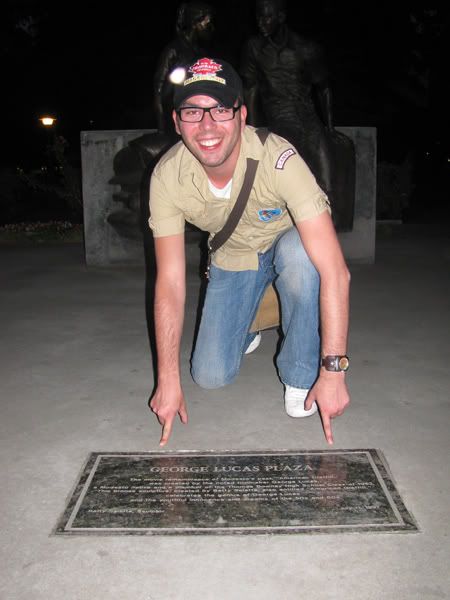 Death Valley: America's Tatooine
In Death Valley many scenes for
Star Wars IV: A New Hope
were filmed. R2-D2 rolled here, a Jawa Sandcrawler drove here, a Bantha walked here, a Landspeeder flew here and Mos Eisley's overview is also here.
Jabba's Palace road from
Star Wars VI: Return of the Jedi
is also in Death Valley.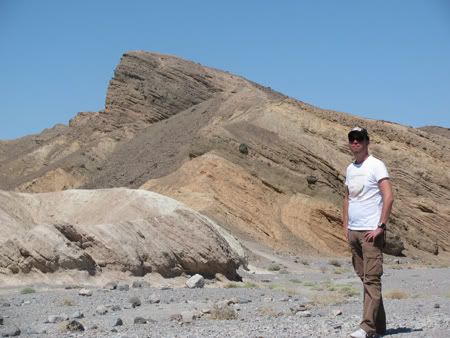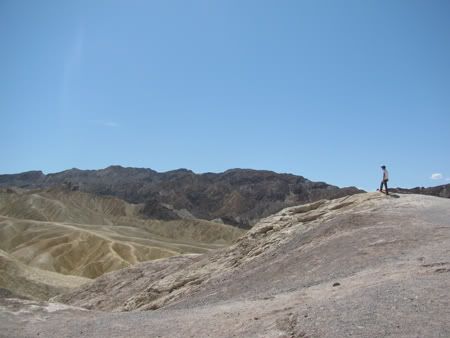 My attempt to do a Luke Skywalker pose. (without the twin suns that is).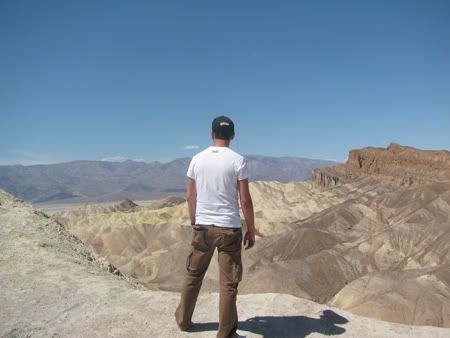 Los Angeles: Prints & Stars
Above: August 3, 1977. The footprints of R2-D2, C-3PO (and Darth Vader) are taken at Grauman's Chinese Theatre in Hollywood.
Below: September 2009, me at the exact same spot.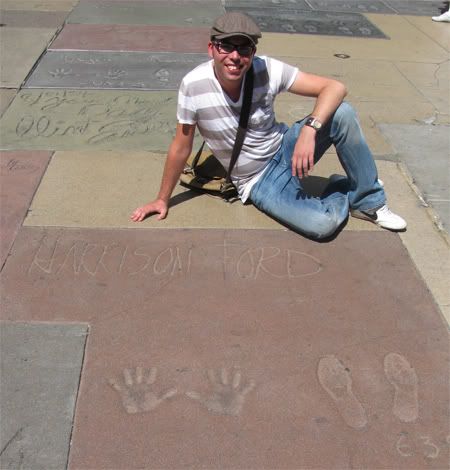 Harrison Ford's prints....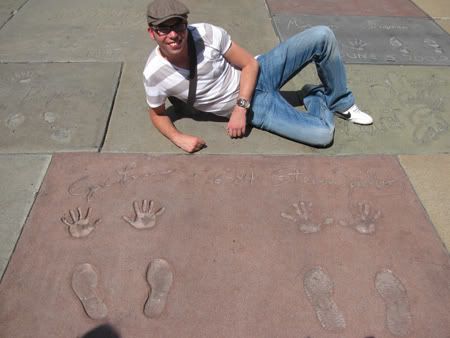 ...and the prints of George Lucas and Steven Spielberg.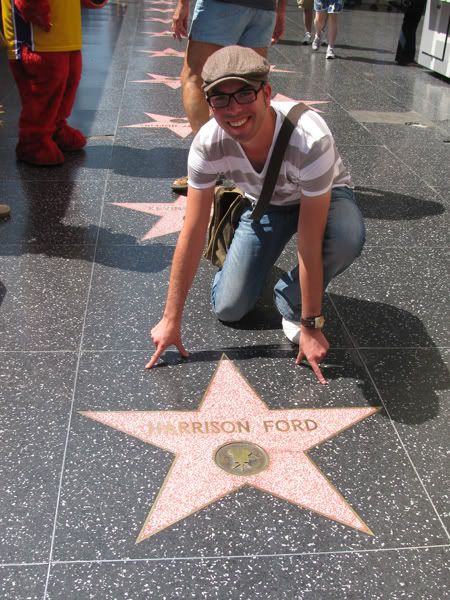 Harrison Ford's star on the Walk of Fame.
Star Tours
In the Disney theme parks the Star Tours ride can be found:
Disneyland (Anaheim, USA)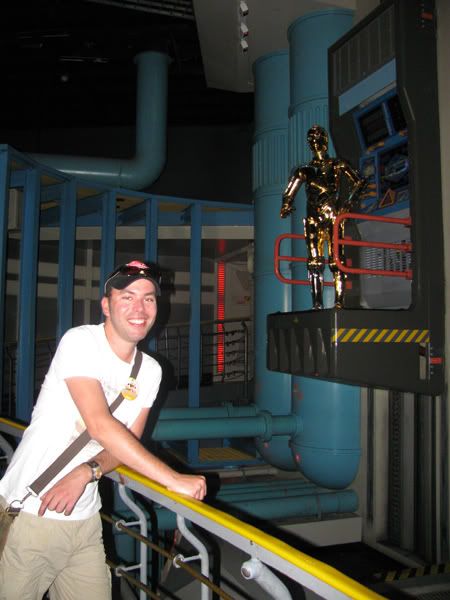 Disneyworld (Orlando, USA)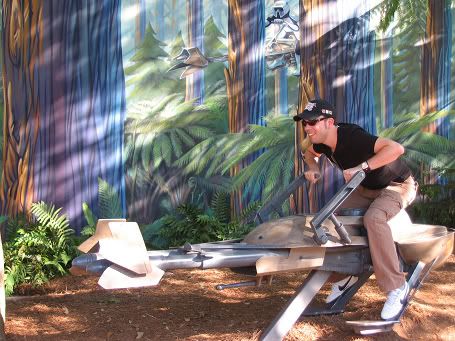 Disneyland (Paris, France)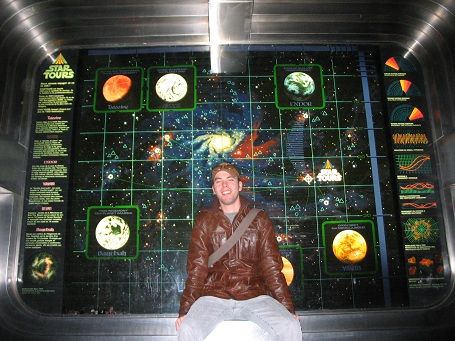 San Francisco, USA: in the footsteps of Indy and Marion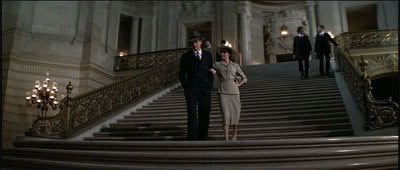 Above: Harrison Ford and Karen Allen in their final scene in
Raiders of the Lost Ark
.
Below: Me and my girl on the same stairs.
This scene and photo was shot in the City Hall of San Francisco.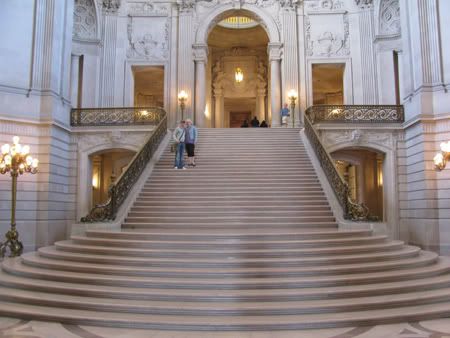 Venice, Italy: search for the Grail Knight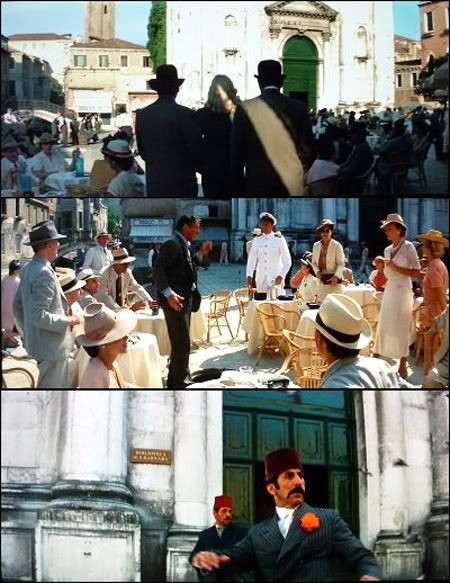 Above: Some scenes shot at the San Barnaba church in
The Last Crusade
.
Below: That's me in front of the church.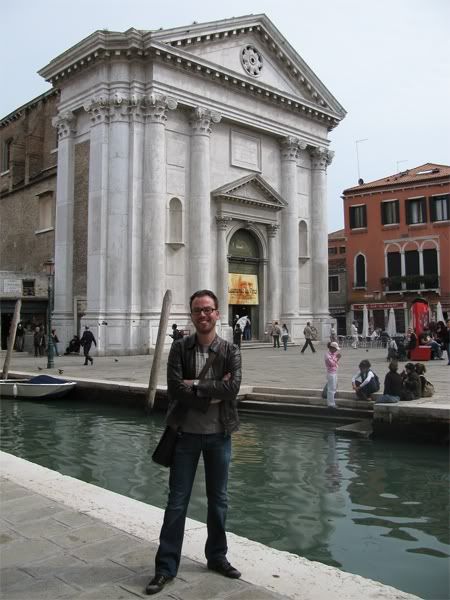 Monument Valley: the Last Crusade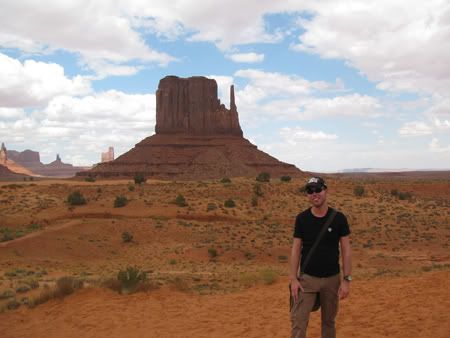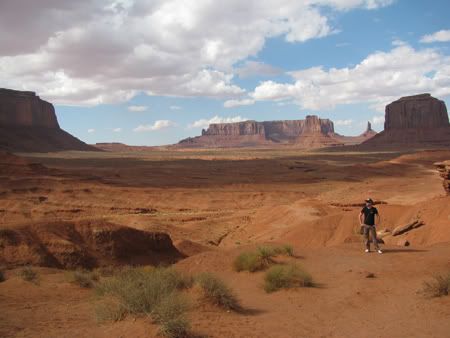 A scene from
Indiana Jones and the Last Crusade
was shot here.
Yosemite: Temple of Doom
The national Park Yosemite was used for some shots in
Indiana Jones and the Temple of Doom

.
Los Angeles: Spielbergs Star
Steven Spielbergs Star on the Walk of Fame.
Indy in Disney theme parks
Disneyland (Anaheim, USA):
Indiana Jones and the Temple of the Forbidden Eye
. Wow. Unlike the ride in Disneyland Paris this isn't a rollercoaster but a really REALLY good ride. Truly one of the best rides anywhere.
DisneyWorld (Orlando, USA):
Indiana Jones Epic Stunt Spectacular
.
Indy props all over the world
One of the Sankara stones from
Temple of Doom
in Planet Hollywood, Paris
Below: various props in Planet Hollywood, London