Below is a selection of media that have featured me.
Omroep Brabant (Radio)
In May 2005 I was featured in a live show on Dutch radio. The station: Omroep Brabant, the show: een Robbertje Bartol.
For 30 minutes they interviewed me because Revenge of the Sith had just been released and I had seen the movie a few days in advance at a press screening.
Omroep Brabant (Radio and Internet)
In April 2015 I was interviewed by this Dutch station twice on the same day! The reason? The Force Awakens panel at Star Wars Celebration.
Both interviews (in Dutch) can be read and heard
here
.
(Note: I am not the black Biker Scout in the picture ;) )
AT5 and many other Dutch regional TV stations (Television)
Not Star Wars related, but in April 2007 I was interviewed by a cameracrew at the 'Atmosfere Spaziali' press day at the Space Expo. E.T.'s creator Carlo Rambaldi was there and I was asked to share some of my 'E.T. memories'. The segment was shown on every regional TV station in the Netherlands.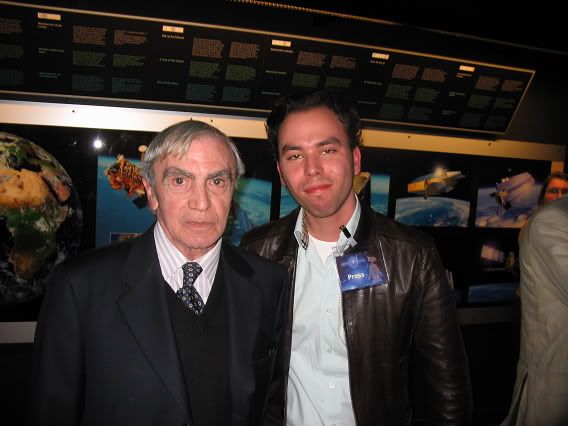 Parool (Newspaper)
In May 2007 I was interviewed for the Dutch newspaper Het Parool. This is one of the biggest daily newspapers of the Netherlands.
The reason they interviewed me was the 30th anniversary of Star Wars.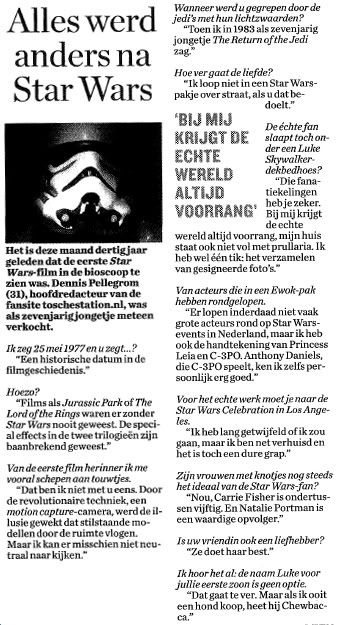 Star Wars Insider (Magazine)
2009: Issue 111 of Star Wars Insider features this photo of Gerald "Tessek" Home and me.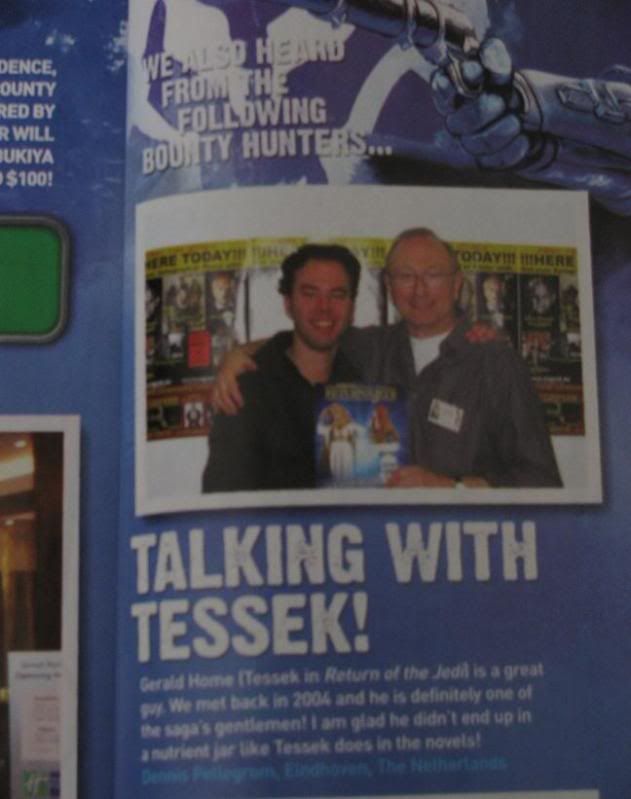 The Guardian (Internet)
June 2010: British newspaper The Guardian ranked my site in a Top 5 of Star Wars sites.
See for yourself:
CLICK
Sarlacc Pit Podcast (Internet-Podcast)
In July 2010 I was the guest of the Sarlacc Pit podcast #4. It was an interview about this website and Star Wars celebs. Here you can listen to it:
CLICK -> it's podcast #4
Note: it's 1,5 hour long and my segment starts after +-26 minutes and goes on until the end of the show.
Radio 1 (Radio)
On May 25 2011 (the 34th anniversary of Star Wars) I was interviewed by Dutch Radio station Radio 1. It's one of the biggest stations of the Netherlands!
I was featured in the show Nu Al Wakker Nederland.